NekoJB jailbreak
@HAHALOSAH created NekoJB Jailbreak using KFD and R/W kernel vulnerabilities for KFD.
Using NekoJB Jailbreak gives you access to SEP features like passcode, Touch/FaceID, and Apple Pay. Also, this jailbreak supports any arm64 Device including iPhone X and other devices with lower model numbers.
NekoJB jailbreak compatibility :
Compatible iPhone models –
iPhone X, iPhone 8, iPhone 8 Plus, iPhone 7, iPhone 7 Plus, iPhone SE, iPhone 6S, iPhone 6S Plus, iPhone 6, iPhone 6 Plus.
Compatible iOS versions –
iOS 16.6 beta 1, iOS 16.5, iOS 16.4.1, iOS 16.3.1, iOS 16.3, iOS 16.2.1, iOS 16.2.
Neko jailbreak IPA download :
You can get the NekoJB Jailbreak IPA from this website after the developer has released the NekoJB IPA to the jailbreak community. NekoJB IPA is not yet available to the general public. Once the developer has announced it, you can use this page to sideload the NekoJB Jailbreak IPA via the AltStore or /sideloadly methods.
The latest NekoJB Jailbreak updates are on the developer's "discord server".
Features of the nekoJB jailbreak
After getting full jailbreak, NekoJB jailbreak supports password and Touch/FaceID.
NekoJB jailbreak is wii be supporting with Apple Pay.
You can install the Sileo from here as the package manager of the NekoJB jailbreak
What's new about the NekoJB jailbreak from the developer's point of view?
Hello everyone! HAHALOSAH here, you may know me as the developer of the NoFreeAppLimit tweak. Recently, I have been working on a semi-untethered jailbreak for arm64 devices on iOS 15.0-16.6b1! I'll provide updates when I can. I'm so excited to share this will all of you! pic.twitter.com/rVj66rRh9H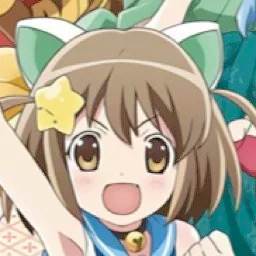 — HAHALOSAH (@HAHALOSAH) August 6, 2023
Package manager of the NekoJB jailbreak
So as per previous jailbreak releases, Sileo will be the default package manager for NekoJB jailbreak because Cydia is not updated regularly and it is outdated, based on previous iOS jailbreak release experience, you cannot install Cydia from NekoJB jailbreak tool.