Cydia tweaks
Here have listed the most popular Cydia tweaks compatible with iOS 16, iOS 15 and iOS 14. To install these tweaks into your iPhone you need to install Cydia or an alternative to Cydia.
The following tweaks are compatible with all checkm8 devices (A8 – A11) and also compatible with iOS 15 – iOS 16.5 versions. All the tweaks are supported as Rootless and Rootful Jailbreak.
---
One setting
One setting is an incredible tweak designed for the setting app. This tweak brings a familiar look and feel of Samsung's One UI to iOS. Also, this tweak allows you to hide the iCloud account and search bar from that you're fulfilling a desire for a cleaner interface.
After installing one setting you will offer an amazing collection of features and customizations such as Custom settings background, Adjusting table view incense and corner radius, subtitles for table cells and amount of spoofing storage. You will offer fresh updates and more features from one setting.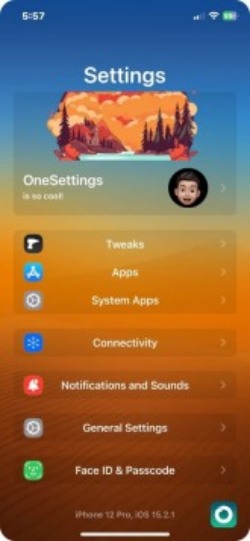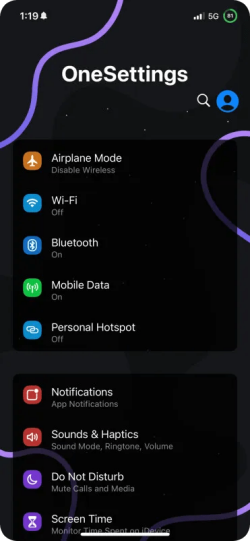 ---
YTHoldForSpeed
By pressing and holding the video player within your YouTube app, the YTHoldForSpeed enables you to swiftly switch between your preferred video playback speed. Furthermore, when a new video player is released, there is a feature to automatically apply the selected speed.
YTHoldForSpeed tweak has been successfully tested and proven to work with multiple versions of YouTube, including the recently released 2023 version of the app. This tweak is compatible with iOS 16.5 – iOS 13.
Users have the option to use Checkra1n, sideload apps and Palera1n – c (rootless) jailbreak method to install and use this tweak.
Additionally, YTHoldForSpeed tweak is already supported on rootless jailbreak.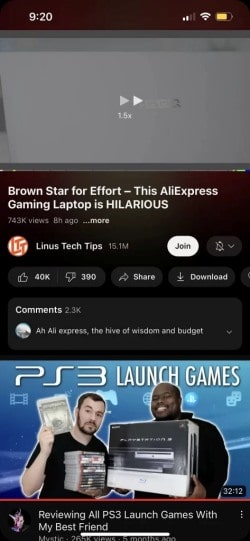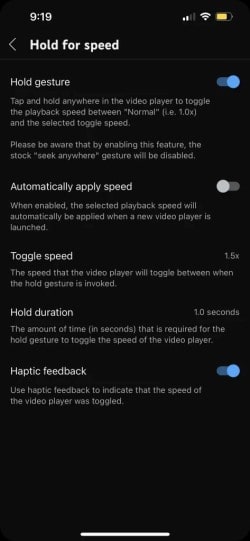 ---
Complications
From this tweak you can beautify your jailbroken devices lock screen by using Apple Watch Widgets. These tweaks are fully compatible with iOS 15.7.2 – iOS 12 versions running on all devices. It does not support rootless jailbreak and also this is a paid tweak.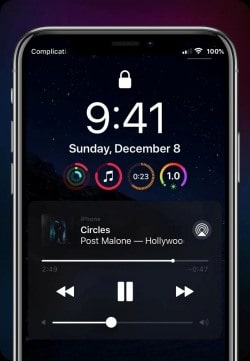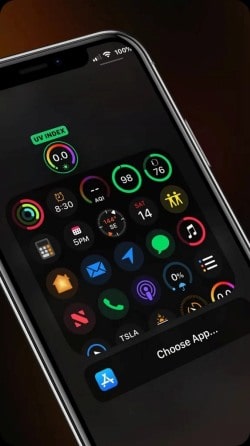 ---
IWantTransculant
IWantTransculant is a fantastic tweak that elevates the 3D touch context menu on iOS 15 and 16 devices by replacing its unappealing effect with a sleek and transparent appearance.
This tweak is providing customizable options to adjust the level of translucency, resulting in a visually pleasing and cooling interface.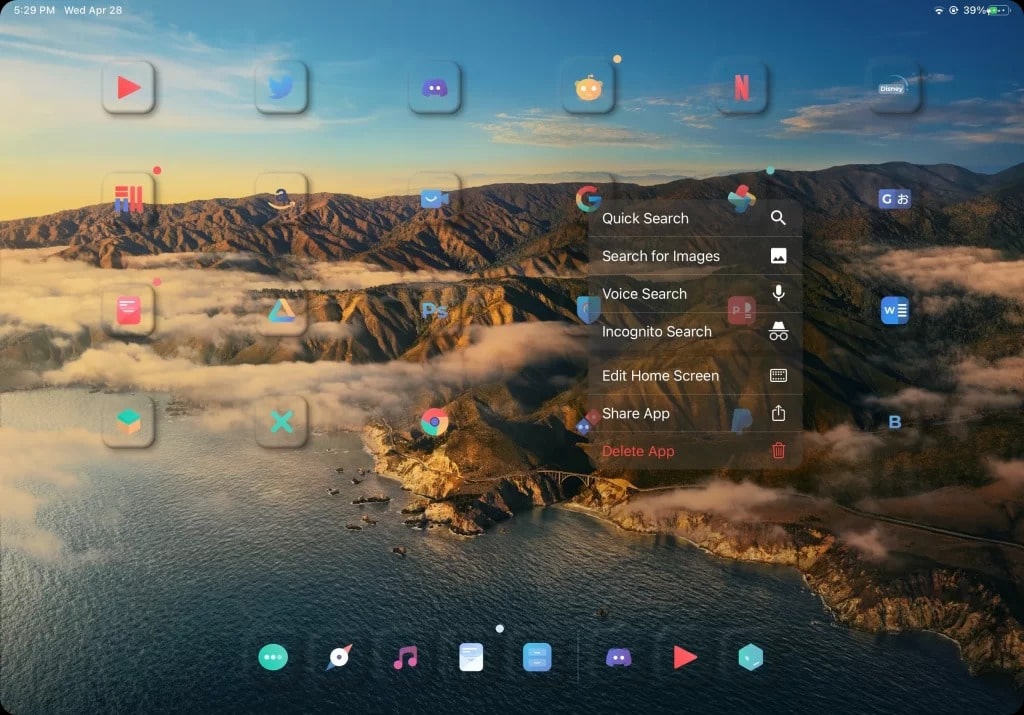 ---
Checkl0ck
Checklock is a powerful tweak offering passcode and biometric protection for iOS 16 to iOS 14. This tweak helps to enhance your device security.
After you jailbreak your device with Palera1n or Checkra1n, the Checklock tweak enables you to protect your iOS device with your Face ID/Touch ID, passcode and biometric authentication. This tweak is compatible with root full (Palera1n) and rootless(checkara1n) jailbreak.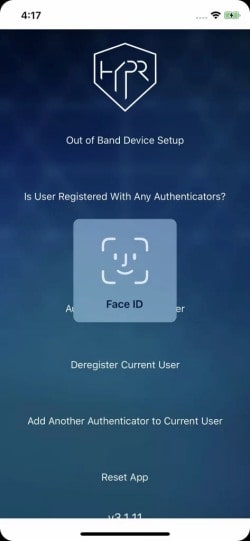 ---
Cornucopia
This is a rootless jailbreak tweak perfectly compatible with all device models, including A12 device models running iOS 14, iOS 15 & iOS 16.
Cornucopia is a brand new tweak that offers beautifully designed round corners in various interfaces. Such as Screen edges within apps, Control center modules, sliders, notifications and more.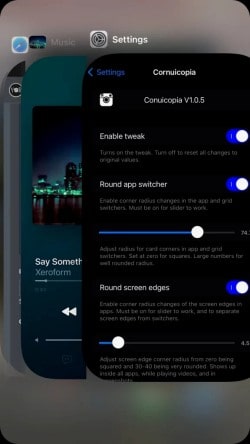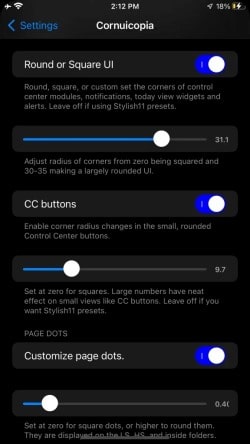 ---
MilkyWay 4
This tweak enhances your device with multitasking features on your iOS 15.4.1 to iOS 15 with Dopamine jailbreak and Fugu 15 rootless jailbreak.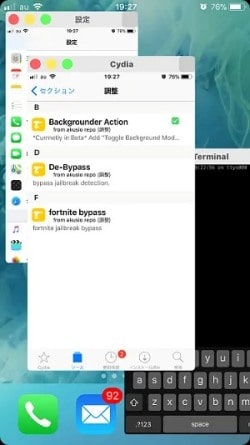 ---
Zetsu
The primary purpose of Zestu is to enhance the multitasking capabilities of an iPhone. This tweak allows users to maximize their productivity and efficiency.
Zestu tweak is designed for iOS 14 , but also compatible with iOS 15 to iOS 14 running iPhones. This is a completely free tweak that allows you to do multiple operations of various apps from your iOS home screen.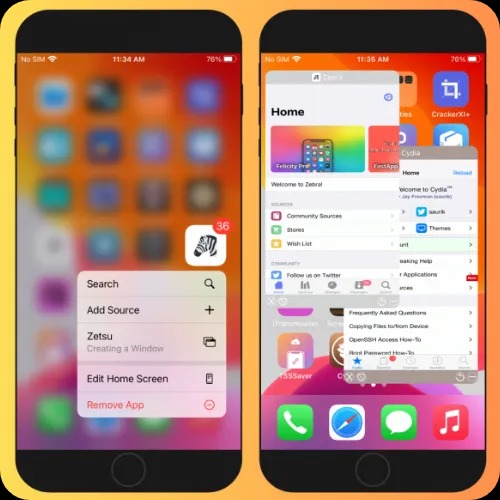 ---
GoodWifi
GoodWifi supports improving the details of the Wifi network by presenting the details of WI-FI Mac Address, WI – FI protected Access, used channel and signal strength. This tweak is compatible with iOS 15 to iOS 10, including compatibility with the latest Dopamine jailbreak.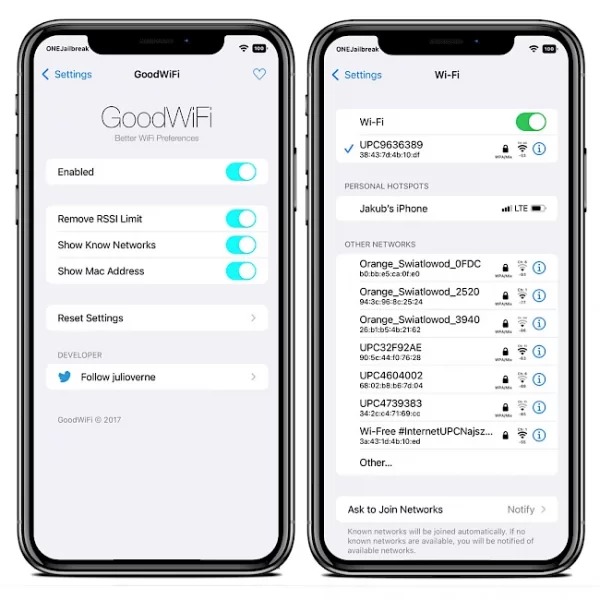 ---
Amelija
The Amelija tweak offers the ability to apply the custom blur settings on your home screen and lock screen wallpapers. This tweak will provide a convenient way to personalize the visual experience on your iPhone.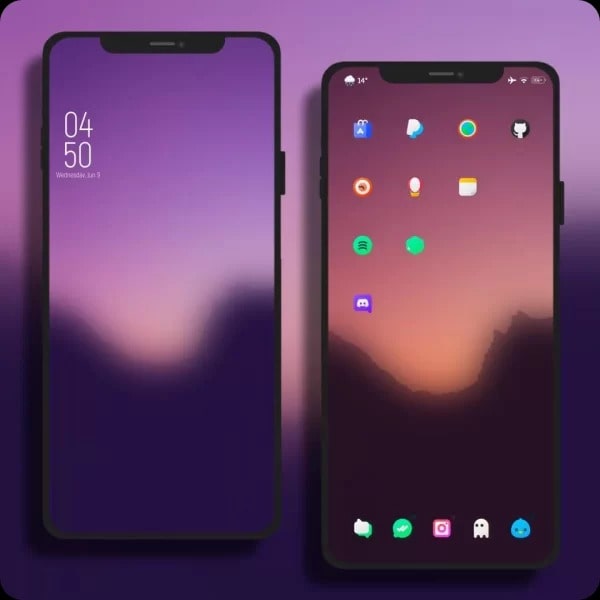 ---
PowerSelector
This is a free tweak compatible with iOS 16 to iOS 11 devices with Dopamine or Palera1n rootless jailbreak or Xina15 or Palea1n root full jailbreak.
Powerselector is a useful tweak that supports a range of useful options such as Power off, Reboot, Lock, Safe Mode, Power Off Menu, Respring, Uicache and UserSpace Reboot.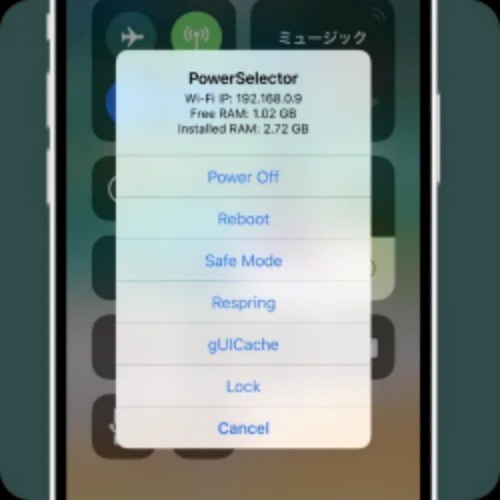 ---
KBApp
This is a useful free tweak that allows you to customize the iOS device keyboard by arranging the applications at the bottom of your devices' keyboard. KBApp supports the ability to copy, undo, translate and select all options on your keyboard.
KBApp is compatible with iOS 13 – iOS 14 device models.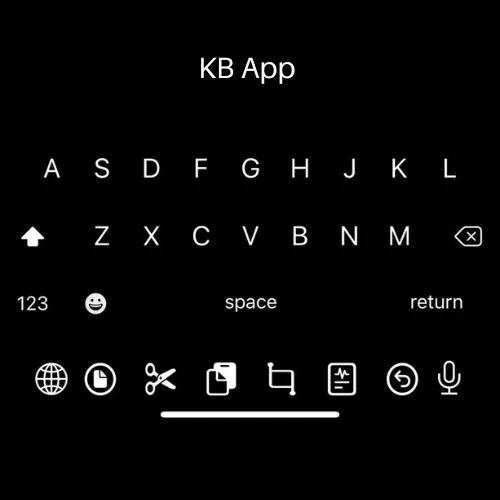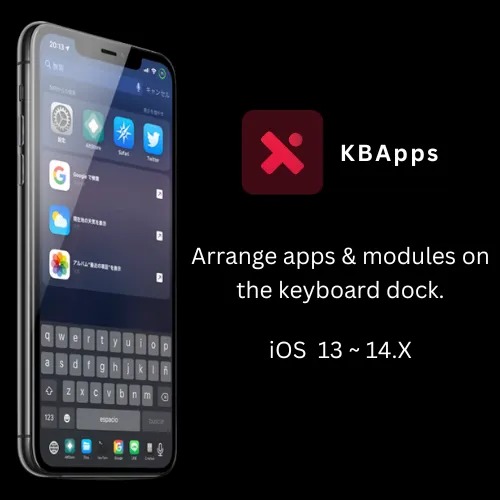 ---
SettingRevamp
SettingRevamp tweak enables the customization of the setting app with a professional look. This tweak will modify the appearance of the labels, cells, icons and also you can add a photo on the top of the pane.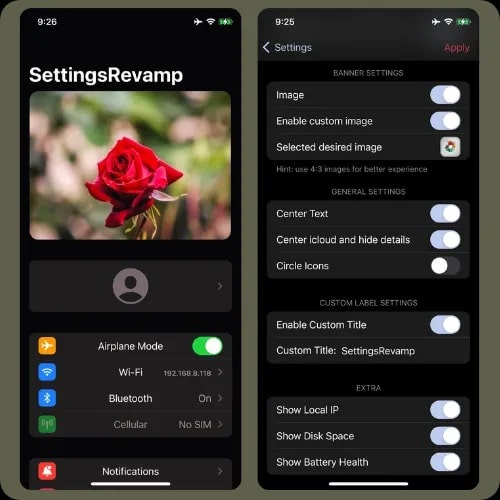 ---
CopyLog
CopyLOg tweak is an user – friendly clipboard history manager that simplifies the task of keeping track of your device's copied items. This tweak is compatible with iOS 15 to iOS 11 device models.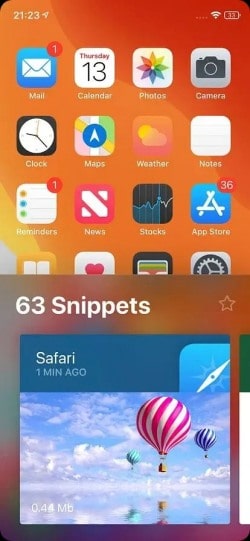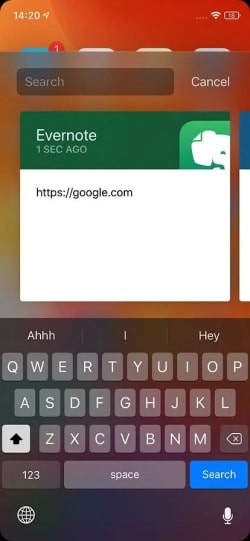 ---
ColorBar15
With ColorBar15 you can easily renew your iPhone status bar with your favorite color and also you can change the color of text (LTE, 3G,4G,5G), time indicator, wifi indicator, LTE signal, Camera, Microphone, Indicator, Notch background and network activator.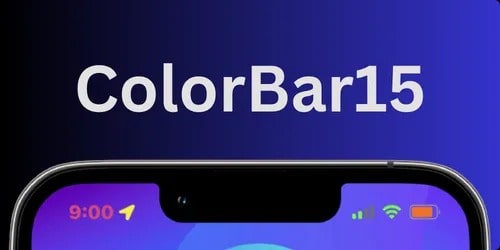 ---
A – Font
With A font tweak you can easily modify the system font on your iOS 15 – iOS 13 devices. After adding a new font you want to respring the device to get the effect. And also A – Font allows you to enable and disable tweaks, change the font size, Bold the font and choose the huge list fonts
This tweak is supported with rootless jailbreak for iOS 15, and it is possible to use this tweak with Dopamine, XinaA15, Palera1n and Fugu 15 MAx Bet jailbreak solutions.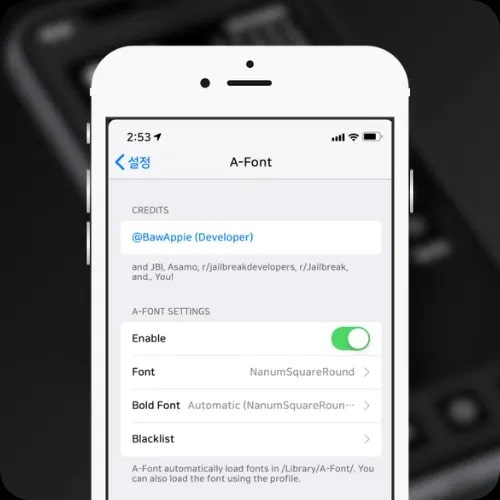 ---
BigSurCenter
BigsurCenter will allow you to replace the standard iOS control center with a more elegant and lightweight version inspired by the latest control center in macOS Big Sur. This tweak is compatible with iOS 16.3.1 to iOS 14 devices.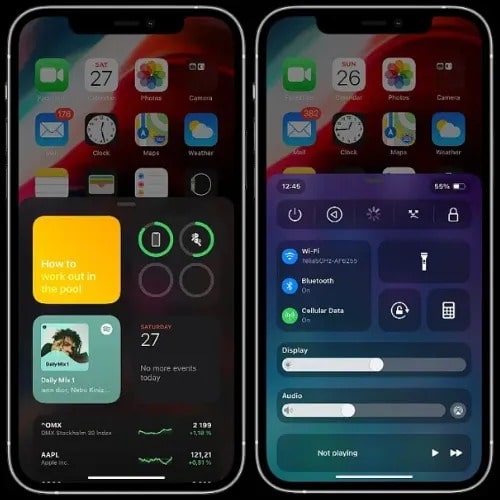 ---
IconRotation – Rootless
IconRotation – Rootless tweak enables users to rotate app icons in their home screen with device orientation. This tweak supports iPhone 14, iPhone 13, iPhone 12 and iPhone 11 device models.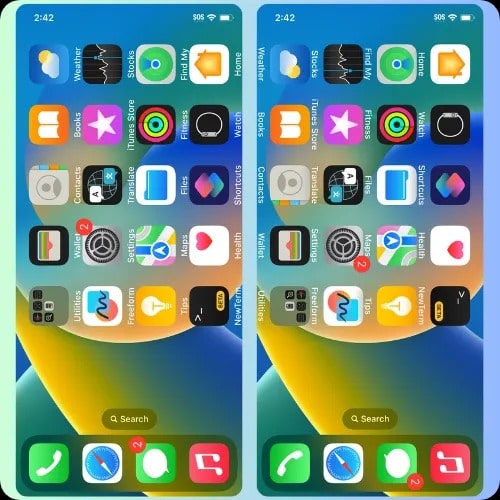 ---
OLED Notification
This tweak will enhance your notification experience with stunning pulse effects, a variety of border modes, and eye catching icons. OLED Notification tweak is compatible with iOS 16 to iOS 11 versions.
---
Nolabel
This tweak is a fully free rootless tweak that allows you to remove the name of your iOS home screen app icons. Nolabel supported in iOS 16 to iOS 15 supported all device models.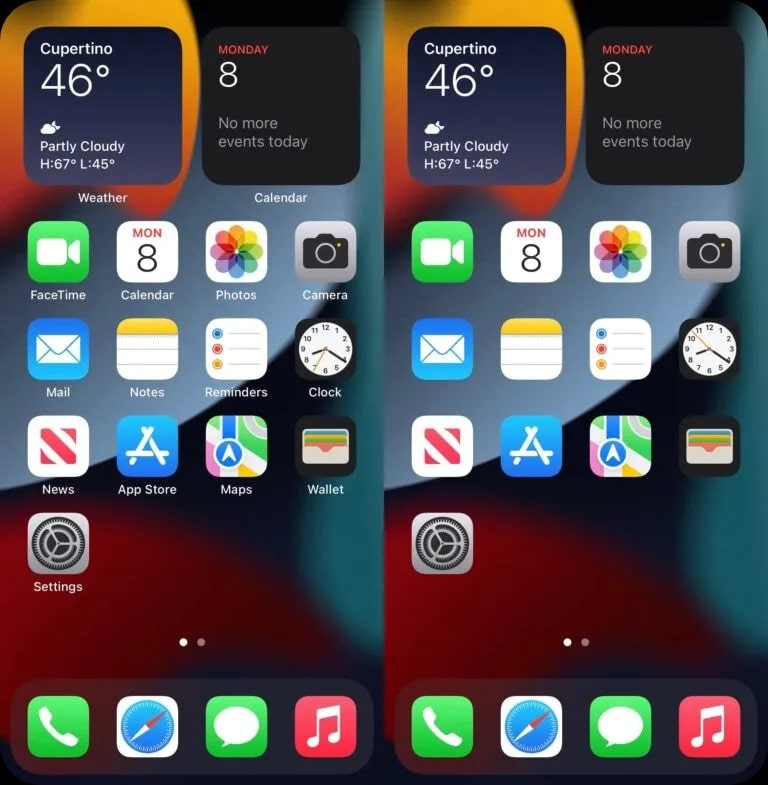 ---
Eliza
Eliza is compatible with rootless on iOS 14 and later iOS releases. This tweak allows you to change the color of your iOS device's battery icon to indicate its level of charge.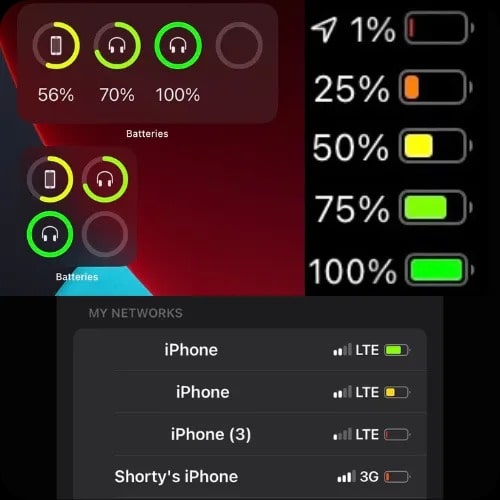 ---
PinAnim
PinAmin is a rootless tweak for iOS 14.8.1 to iOS 14 devices. This tweak allows you to install four different animation effects on your iPhone. Such as Bounce, Stay, Scale and hidden.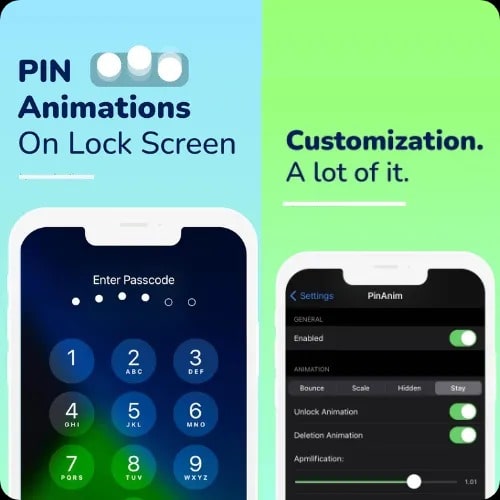 ---
InstaLauncher 2
This rootless tweak allows you to display a launcher of your preference, making it a system wide application launcher after swiping from the device edge and also InstaLauncher 2 is compatible with iOS 15.7.5 to iOS 15 running all device models.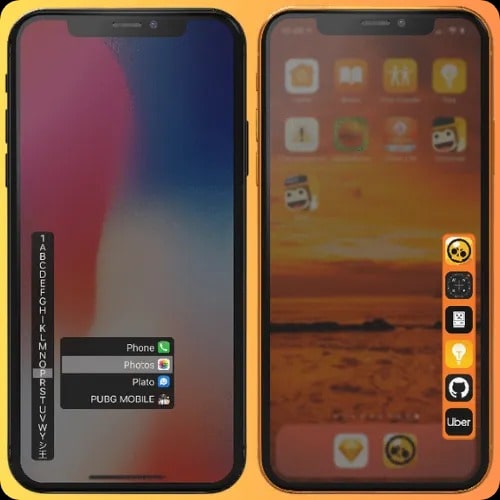 ---
Snapper 2
Snapper 2 allows you to crop a section of your screen. This tweak is compatible with iOS 15.7.5 to iOS 12 running all device models and also working fine with Fugu Max or Dopamine jailbreak.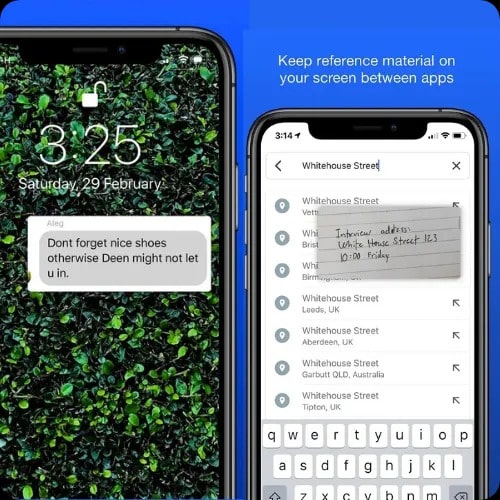 ---
Anouk
Anouk is a recently developed tweak that adds an extra level of security to the hidden album of your device's photos, ensuring that authentication is necessary to access it.
Furthermore the application automatically returns to the previous view if the user leaves the hidden album open to prevent unauthorized access.
Anouk is compatible with iOS 16.4.1 to iOS 13 device models.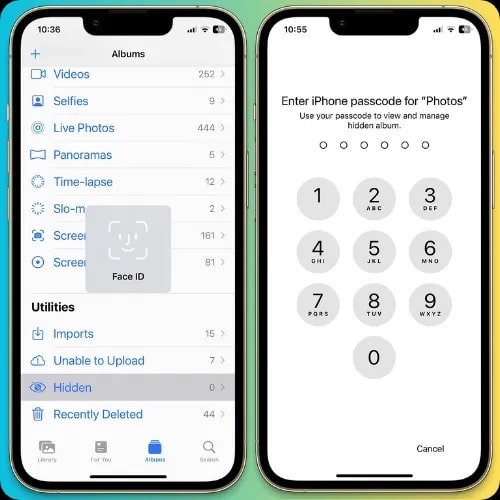 ---
Aperturize
Enhance your portrait mode photography on dual camera iPhones with the Aperturize tweak, which allows you to fine tune the depth of the field(bokeh) in your pictures, thereby elevating the overall quality and artistic appeal of your images.
Aperturize is compatible with iOS 16.2 to iOS 11 device models and also supports Dopamine jailbreak.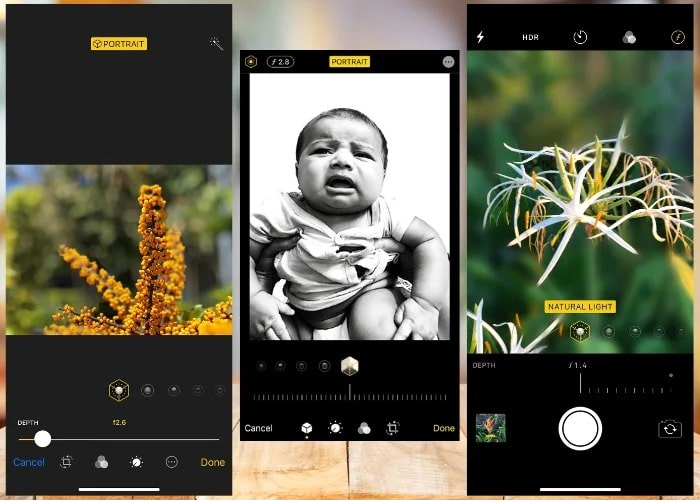 ---
BioProtect XS
BioProtect XS is a newly designed tweak to add extra protection for all kinds of iOS apps with face ID, Touch ID or Passcode. This tweak is compatible with iOS 16, iOS 15, iOS 14, iOS 13 and iOS 12 version running iPhones.
This tweak also supports more features such as change the appearance and circle color, alert title and vibration feedback, ability to protect settings, folders, sim unlock, control center, power button and more.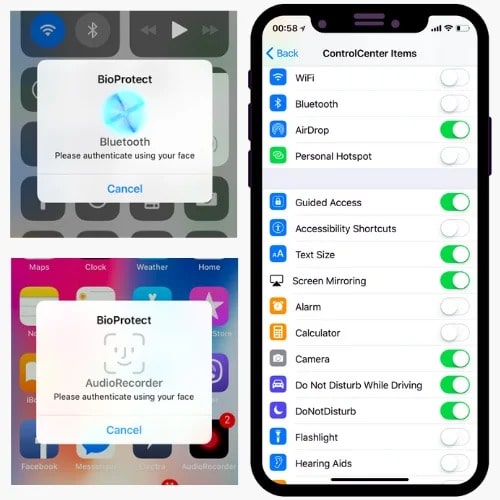 Available BioProtect XS alternative tweaks are,
Sortia Tweak – This is a similar and upcoming tweak, that has similar performance to the BioProtect XS
LockDown Pro Tweak – chance to hide apps and tweak
iProtect Tweak – Ability to protect the apps with the device passcode, or Touch ID & Hide apps with settings
AppLocker – Supports to lock apps individually using your Touch ID, Face ID or Passcode
AppScan for Touch ID Tweak – This tweak will prevent unauthorized apps / No Jailbreak Tweak
LendMyPhone3Tweak – Ability to lend your device to others without giving them access to settings or apps
Kaia Tweak – keep safe your hidden album with Touch ID or Passcode
---
Textyle
This tweak will enable you to style up your device with 33 different font styles including Bold, Italic, Hollow, Script, Boxer and more.
Textyle is compatible with iOS 16.3.1 to iOS 15 jailbroken users offering a range of customization options, reordering of styles, per-app switches, togging and menu option.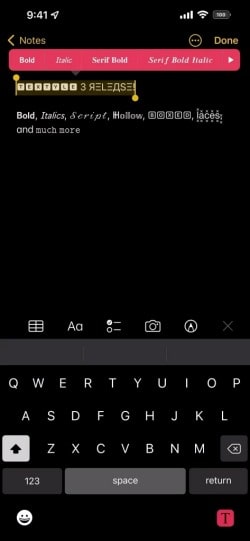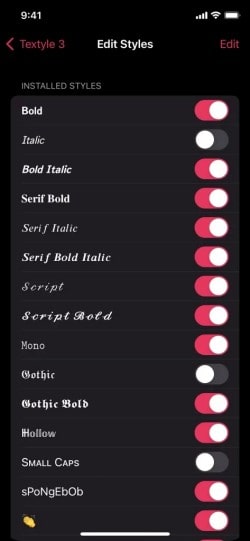 ---
NoWidgetLabel
This is rootless tweak compatible with iOS 16.2 to iOS 14 version supports to hide only the label of widgets, leaving all other labels unaffected.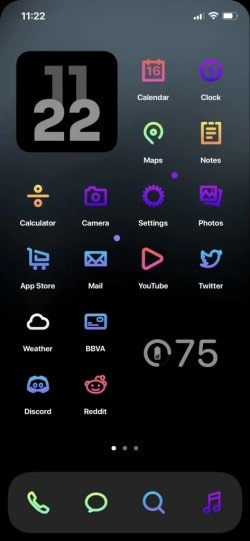 ---
betterAlarm
betterAlarm is the latest tweak that delivers a remarkable alarm screen and iOS timer directly to your iOS 16 lock screen.
betterAlarm has many features such as Smart Snooze / Confirm you're awake / Keep your next alarm in sight / Scan a QR code / Quickly change or f\stop an alarm and also available customizable features as Text Color, Text Size, Button Position, Background color with gradient and much more that you are interested in.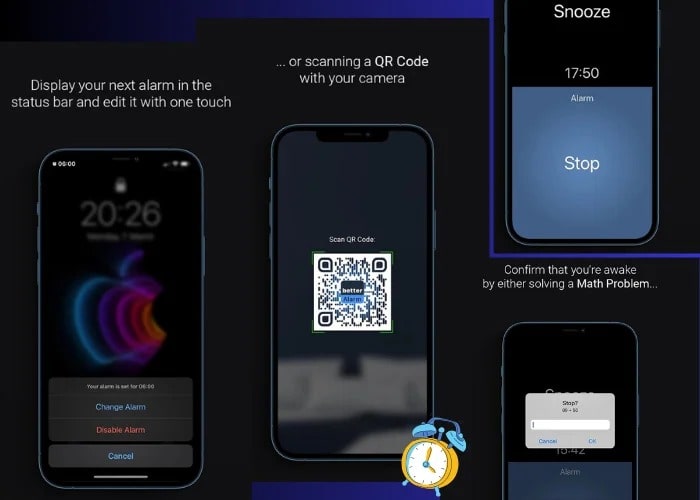 ---
Plus for Instagram
Plus for Instagram is an amazing tweak that you must have on your devices because this is a light weight tweak that unlocks the full potential of your instagram account. You will get hundreds of amazing features with this tweak like a pro version of instagram.
Features of Plus for Instagram
Media Downloader
Copy Comment Text
Enable Instagram Music
Disable Quick Reaction
See Unsent Direct Messages
Cool story video editor
Data saving mode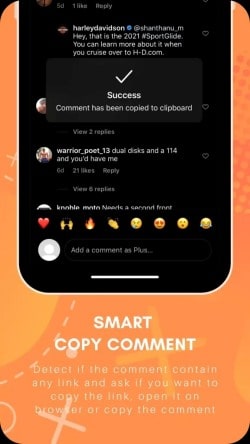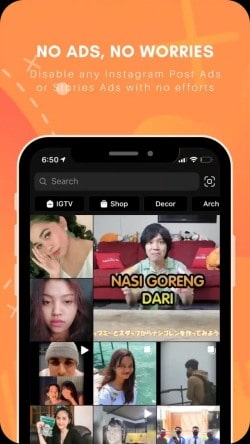 ---
Exiwall
Exiwall supports a new experience in wallpapers with the subject in the wallpaper above the date and time. This tweak supports iOS 15 & iOS 16 jailbroken devices.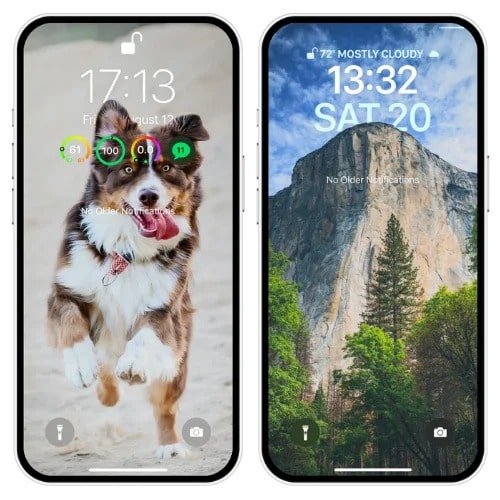 ---
Reach Player
Reach Player will allow you to display your now playing song in a visually appealing way. This tweak will take you to the next level of music with brand new features and also Reach Player is compatible with iOS 13 to iOS 16.2.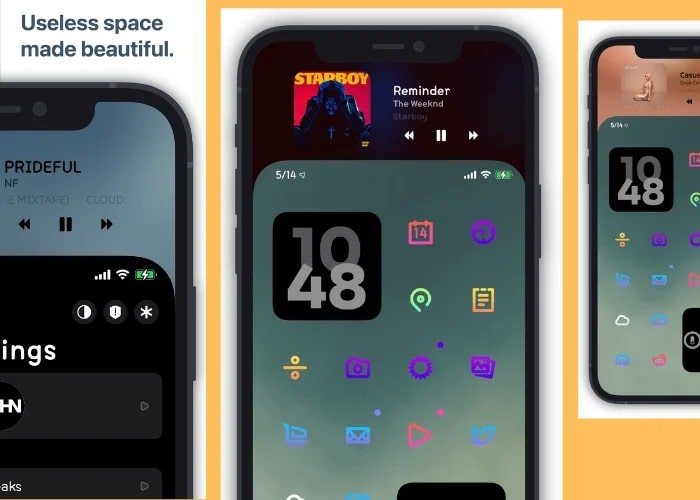 ---
iCleaner Pro
iCleaner Pro is the latest tweak released for improving the performance of iOS devices by removing unnecessary files. This amazing tool is compatible with iOS 14 to iOS 15 devices.
Features of iCleaner Pro
Clean – Temporary Files, App Cache, Cookies, SnapShots, Whats app and Facebook Cache, Downloaded iOS Updates, Browsing History
Identify and Removing – By removing large files or unused files it will help you free up space for newly added photos, videos, apps and other data
Customization – you can choose which types of device files you want to remove and which ones you want to keep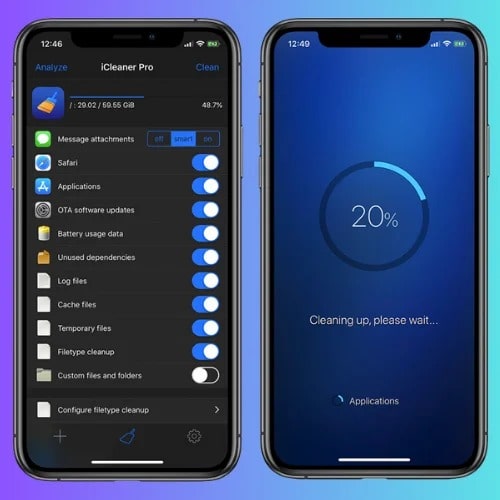 ---
Acies Music Player
Acies Music Player gives you a unique music experience with brand new functionalities. This tweak will allow your lock screen media player with stunning one, Double tap to skip, Transparency mode and a more detailed routing button.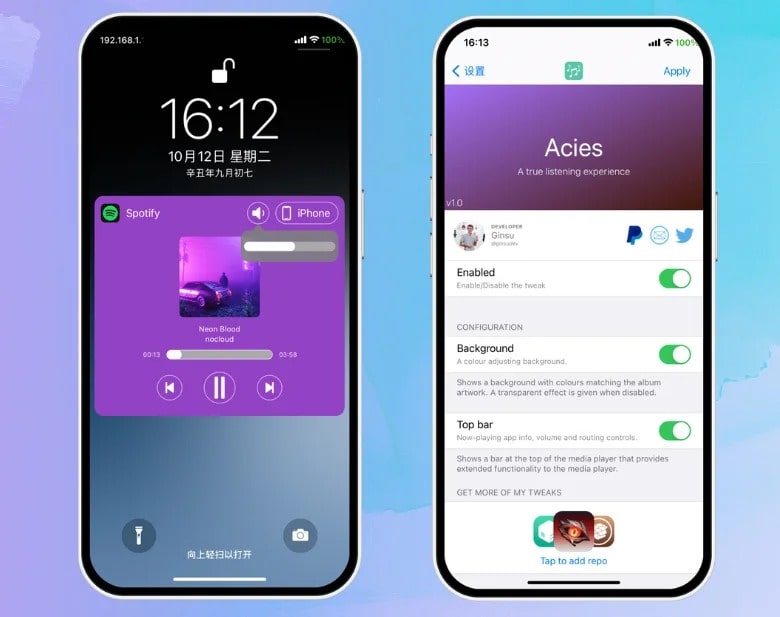 ---
CoolCC
CoolCC allows you to make a cool control center on your jailbroken iPhone. You can say goodbye to your old control center and try this tweak.
This tweak will add a white border line to the button and sliders and also this tweak can change the look of the expanded modules as well.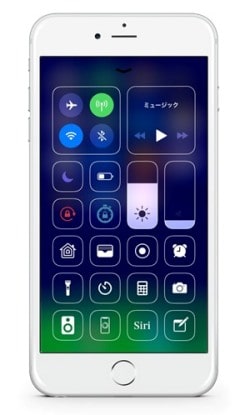 ---
Cylinder Reborn
Cylinder Reborn will add fun animations to the home screen icons. This is compatible with Apple carPlay as well. This is a free tweak you can install on your jailbroken iPhones.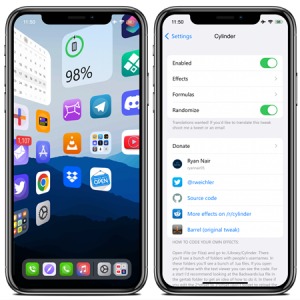 ---
CarBridge
CarBridge allows you to open any app from their iPhone on the CarBridge system. If you have a CarBridge in your car, this will be the best tweak that you can get.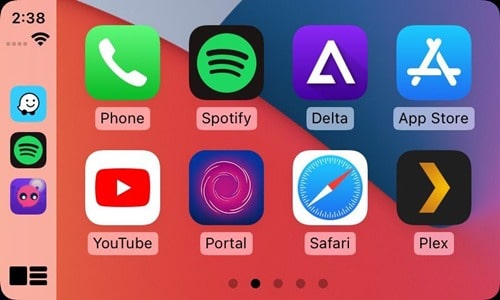 ---
Crystal
Crystal tweak will automatically switch between noise cancellation and transparency modes. When you are on a call crystal will automatically activate the transparency mode.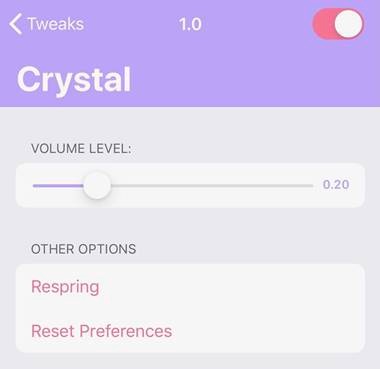 ---
Fast – LS14
Fast – LS14 allows you to lock your screen by tapping on the springboard. This will be a quick and easy method to lock your phone.
You can select whether it is a one tap or two taps to be used to lock your phone and also you can add animations and new sounds when locking the device.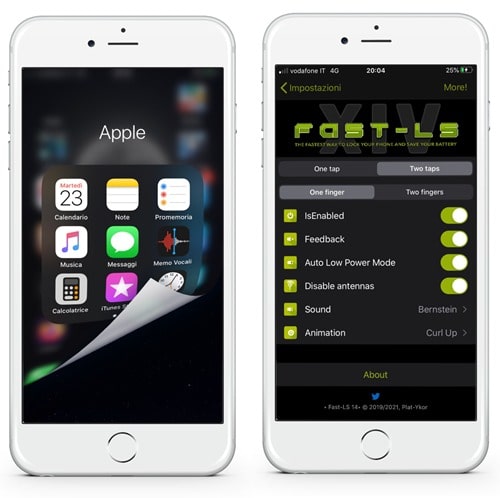 ---
Eneko
Eneko tweak helps you to add your favorite video to your iOS device's home screen as well as the lock screen.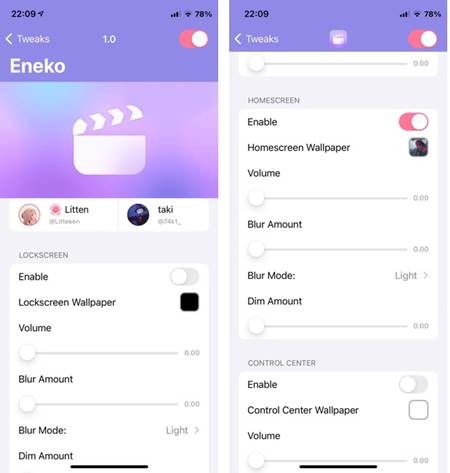 ---
FiveIconDock
FiveIconDock allows you to add extra icons on your iPhone dock area. This is a free tweak available to download for jailbroken devices.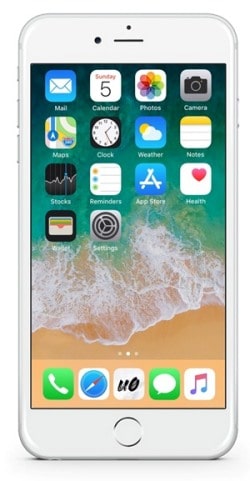 ---
Fuji
Fuji supports a window – based app interface to your jailbroken iPhone and also you can customize the sizes of the windows.
You can download Fuji for free to jailbroken iPhones.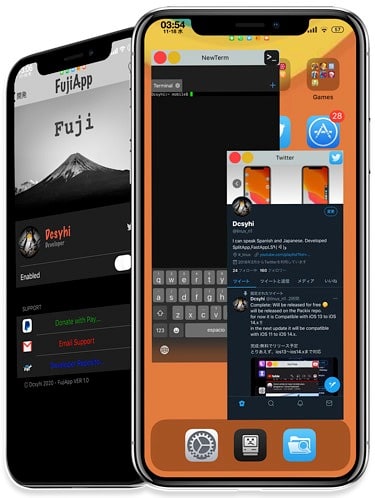 ---
CallBar
After installing CallBar a single call will not interrupt you any more. CallBar is compatible with iOS 12 support to show the incoming call interface as a banner at the top of the screen.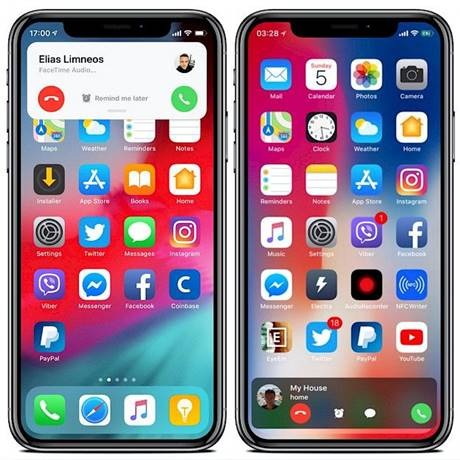 ---
SugarCane
Sugarcane tweak will enhance the control center by adding the percentages for battery and volume indicator. This is another awesome tweak that can be installed in jailbroken devices to understand the numerical value of the volume level when changing the volume with side buttons.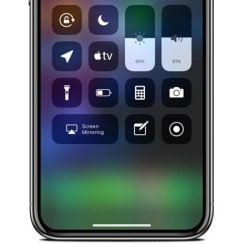 ---
ColorBadges
ColorBadges add a new look to your home screen by displaying notifications on applications with the same color as the application logo. When you get a notification from a selected app the color of the notification will display the same as the app color.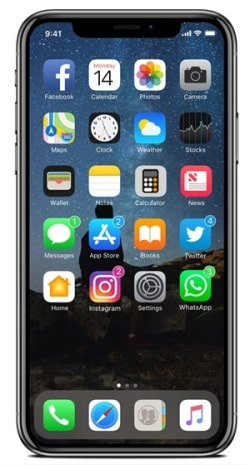 ---
SleepyTime
SleepyTime will help you to count how much time you can sleep when you set an alarm and also this tweak supports counting how much time will remain when you have something to do.
This is a totally free tweak that can be installed on your jailbroken devices.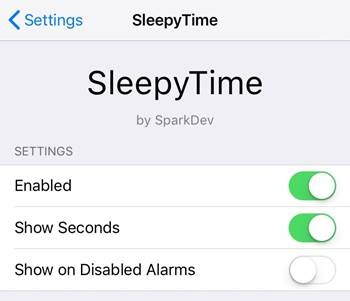 ---
ActionBar
ActionBar supports to display "Undo", "Select" and "Paste" whenever some text is selected. Click on the link below to get ActionBar on your iPhone.
---
AppDrawer
AppDrawer will help you to appear on all your installed apps when you bring it up. After installing this tweak no need to keep all the apps on your home screen.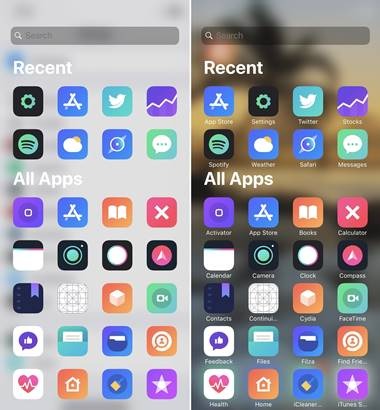 ---
CircleIcons
CircleIcon will transform all the icons in the settings app to the shape of a circle. This tweak is available to download for free.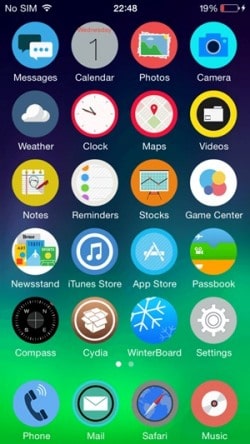 ---
DL Easy
From DL Easy you will get the permission to download videos and images from Tik Tok , Twitter, Pinterest, Instagram and more and also you can download the images or videos after choosing the quality. This will cost $1.99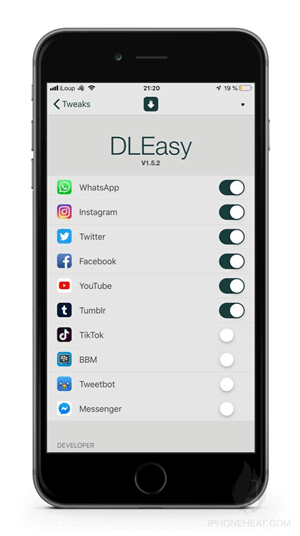 ---
DnDSwitch
DNDswitch works on Do Not Disturb mode. This tweak enables/disables Do Not Disturb mode with the silent button.
You can get this tweak for free on your Jailbroken devices.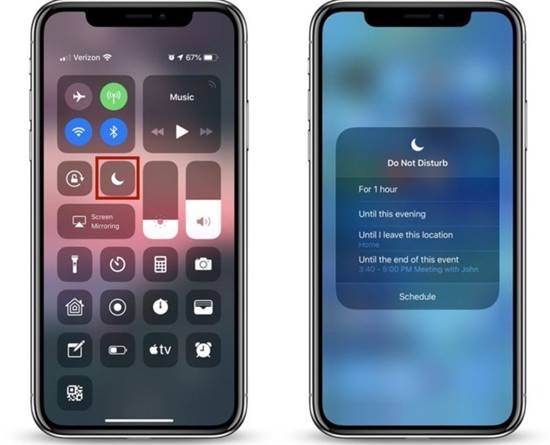 ---
DoubleTapToLock
DoubleTapToLock will help you to lock your iPhone by double tapping on the iPhone's home screen. This is also a totally free tweak that you can download from the link below.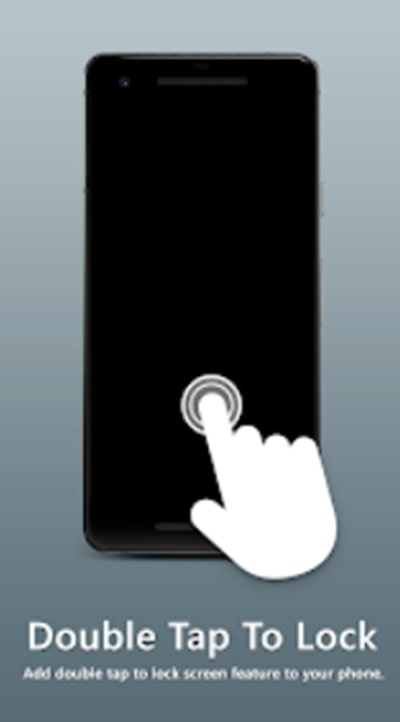 ---
Juin
By using this tweak you will be able to get spotify inspired music controls on the lock screen for all apps that are designed to play music including the default Music App.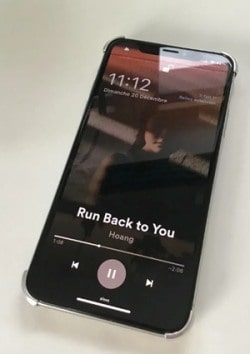 ---
Heartlines
From Heartline you can redesign your lock screen and add new elements to it and also you can Lock screen text, Customize text color, Face ID lock and more.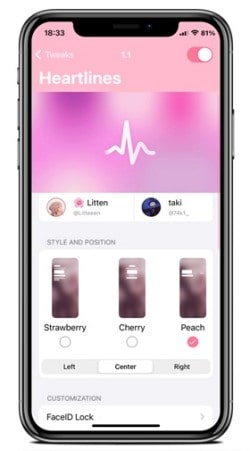 ---
DeleteForeverXS
After installing this tweak you will get the permission to delete the photos permanently with one swoop.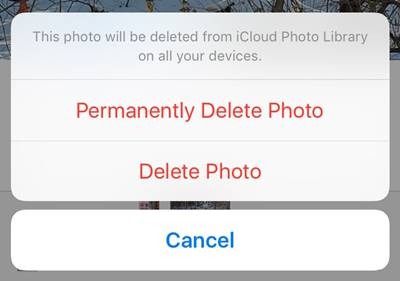 ---
AV Lock
AvLock adds a rotation lock button to the stock iOS video player.

---
Grupi
Grupi will categorize all the app notifications into one. Once you tap on it the icon will expand. And also Grupi helps to hide notifications on specific apps.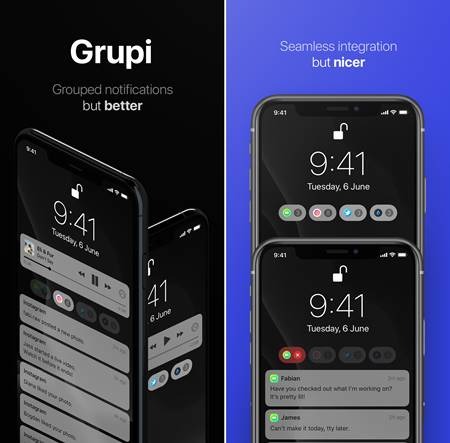 ---
Apps Hider
Appshider will help you to hide apps on your jailbroken iPhone that you may not want anyone else to show.