AltStore
AltStore is a 3rd party app installer for non jailbroken devices. Now you can customize your iPhone with the features that AltStore offers you.
Such as games, emulators and hacked apps. You can use AltStore as an IPA file installer as well.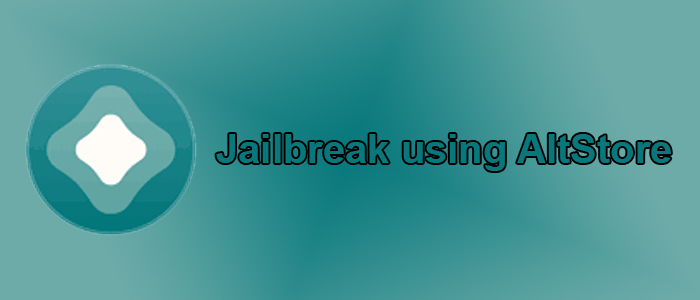 What are the requirements we need to use AltStore?
You need to download and install Alt Server to experience the 3rd party apps on your iPhone and for a smooth run of AltStore.
If you are a MacOS user – you need a MacOS 10.14.4+
If you are a Windows user – you need to have Windows 10 or later
Download AltStore
You can download AltStore using the following buttons.
Download AltStore to MacOS
Make sure that you have installed iCloud, iTunes and configured it on MacOS.
Step 01 – Download the AltStore using this button
Step 02 – Open the downloaded ZIP file and drag the AltStore icon to your Applications folder > launch the AltStore application.
Step 03 – Tap on the AltStore icon from Menu Bar. then tap on the Install Mail Plug-in option and tap on the blue Install Plug-in button from the popup. (Enter your administrator if required)

Step 04 – If you have done it correctly, it will pop up Plug-in was installed massage, tap on OK.

Step 05 – Now open the Mail app and go to Mail > Preferences> General> Manage Plug-ins.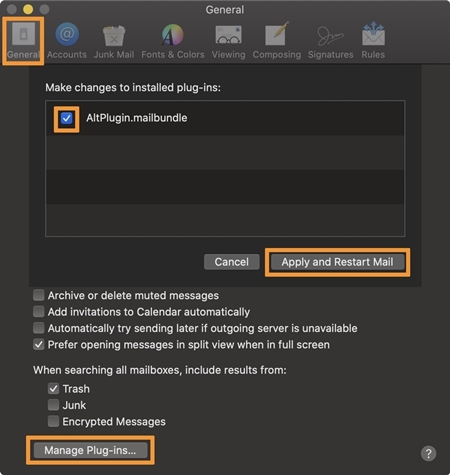 Then Allow access and Apply and Restart the Mail
Now it's time to set up your iPhone with AltStore
Step 01 – Connect your iPhone to PC
Step 02 – Tap on the AltStore icon in the Menu Bar, then tap Install AltStore. It will show your iOS device
Step 03 – Enter your Apple ID & Password, and tap on the Install button from the pop up message box.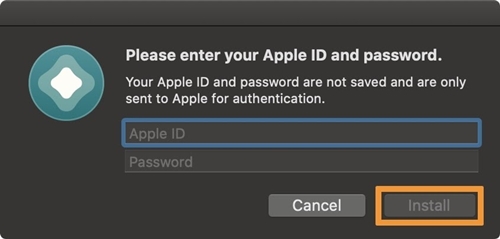 Step 04 – Now the AltStore app will be available on your device Home screen. Before launch the app, Go to your device Settings -> General -> Device Management> Apple ID> Trust
Download AltStore to Windows
Step 01 – Download the AltServer
Step 02 – Before you install AltStore, you must have downloaded and installed iCloud and iTunes compatible with Windows operating system.
Step 03 – Extract the downloaded "AltInstaller.zip" file and double-click "setup.exe", then follow the installation instructions.
Step 04 – Connect your iPhone to the computer. Launch AltServer icon in the Notification Area. Trust your iPhone with your computer if it is required.
Step 05 – Then launch iTunes and enable iTunes Wi-Fi sync for your phone.
Step 06 – Click the AltServer icon in the Notification Area, click "Install AltStore", then select your iPhone.
Step 07 – Enter your Apple ID email and password. Finally You can see the Alt store app on your device home screen. Before you open the AltStore you must trust the app.
To do that Go to your device Settings -> General -> Device Management -> Apple ID -> Trust.
AltStore Features
It installs apps with Wi-Fi and the help of Alt Server
AltStore uses Apple ID to install 3rd party apps on your iPhone
It regularly refreshes apps in the background to prevent apps from expiring.
It directly handles updates of apps through AltStore.
You can experience modest apps and hacked apps using AltStore
All the apps and games are free to use
There are no revoking issues.
Without actual jailbreak you can use AltStore features
New features added via 1.5 version
Use the new "Enable JIT" menu option to enable Just In Time (JIT) compilation with sideloaded apps
Sideload apps (.ipa files) to iOS devices without first installing AltStore
Use the same Apple ID to install AltStore on multiple iOS devices
Now Alt Plugin can be updated without relying on AltServer
IPA's with AltStore
You can install IPA files on your iphone using AltStore. All you need to do is connect your iPhone to PC and Start AltStore.
The most important thing is, you don't need to sign up again and again to install IPA files because you have already signed up when you set up the AltStore on your iPhone.
Once you start the AltStore, you can drag and drop an IPA file into the AltStore app. It will automatically extract the IPA file on your iPhone and install the app smoothly.
Remember that an IPA file will be valid for 7 days. Thereafter you have to install it again using AltStore.
AltStore Sign IPA's
We have listed jailbreak apps that you can install on your iPhone as IPA files, available with AltStore
Unc0ver Jailbreak
iPhone users can now install unc0ver jailbreak IPA with iOS 14 to iOS 14.8.1 using AltStore. AltStore is the only solution to install unc0ver jailbreak.
Do you need more information about the Unc0ver Jailbreak? Click here
Fugu Jailbreak
Fugu Jailbreak is a jailbreak tool developed by Linus Henze.
More details about Fugu Jailbreak
Taurine Jailbreak
Taurine is a newly released jailbreak for iOS 14 – iOS 14.3. Now you can use Taurine Jailbreak with AltStore on your iPhone.
Odyssey Jailbreak
Odyssey Jailbreak available for iOS 13 – iOS 13.7 Jailbreak.
You can try the Odyssey jailbreak on your iPhone because AltStore is compatible with Odyssey jailbreak IPA
AltStore Errors
While you are trying to sync your iPhone with AltStore, following errors will arise. You need to have a better understanding to face such situations. We have listed the most common errors and best answers for these questions.
The most common error during the installation process is not installing the AltStore.
You need to "Trust" your iPhone with your PC when iTunes give you the option "if you want to trust your phone"
Use another Apple ID. Instead of having the same Apple ID. Create a specific Apple ID only for AltStore.
Make sure that iTunes or iCloud is running on the PC while you are using AltServer with AltStore.
You need to have the latest versions of iCloud and iTunes to get rid of this kind of AltStore error.
2. Another error you might experience is taking too much time to sign in to AltStore. You can try the following things if you are a Windows user.
You have to enable network access for Altserver.
iTunes and iCloud should be running on your computer. (PC)
Check the Wifi connection. The connection should be stable to smooth going.
3. Could not find Alt Server
Make sure that AltServer is running and connected to the same Wi-Fi network as AltStore.
Strong wifi connection is needed.
AltStore Alternatives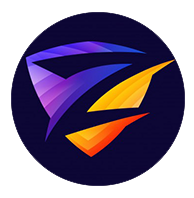 Zeon Repo Extractor
Zeon is a repo extractor that supports the latest iOS versions such as iOS 15, iOS 16 and iOS 17. Even Zeon Repo Extractor is compatible with the latest iPhone 14. Installing Zeon repo on your iPhone is the easiest way to try jailbreak apps, themes, and tweaks with your iPhone.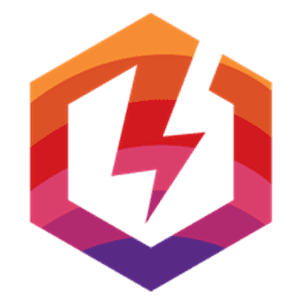 Hexxa Repo Extractor
Hexxa Repo Extractor is another alternative solution for AltStore that you can use on your iPhone. This repo extractor has amazing features / apps. Hexxa Repo Extractor supports iOS 14 to iOS 14.8.1 Following iOS versions also supports Hexxa Plus Repo Extractor
iOS 13 to iOS 13.7
iOS 12 to iOS 12.5.7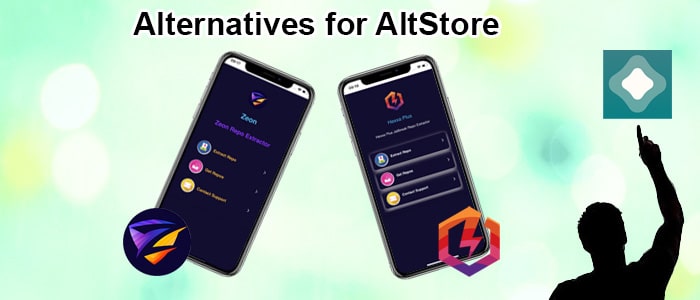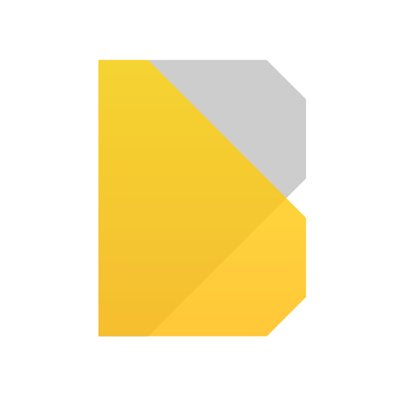 BuildStore
It can install hidden iOS apps for non jailbreak iOS devices with BuildStore. BuildStore consists of many favorite games, emulators, tweaks and much more.
BuildStore app has following apps/features under its belt.
Unc0ver JB, Youtube++, Popcorn Time TV, Movie Box, Media Box, iPlay TV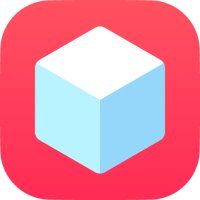 Tweak Box
Tweak Box is another alternative third party app store for Altstore. Tweakbox has thousands of exclusive apps under Flash apps, iOS apps, Tweakbox apps and Tweaks categories. Without jailbreaking your iPhone, you can use the Tweak box on your iPhone.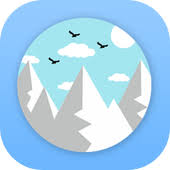 AppValley
AppValley is very famous for tweaked apps. Other than the tweaked apps, you can download iOS apps, game emulators, screen recorders, Cydia apps and tweaks
AltStore Special Features
By signing your own Apple ID AltStore, allows you to sideload IPA files on your iOS device. This is quite similar to the Cydia Impactor method. The famous iOS app developer Riley Testut developed AltStore.
Most of the time Apple revokes the third-party app stores. You don't need to worry because AltStore never gets revoked. AltStore Jailbreak IPA's / Apps prevent expiring issues as it is used to re-sign apps with personal development certificates over iTunes WiFi sync through AltServer.
The most eye-catching thing about AltStore is, it can continue app updates directly.
AltStore supports iPhone jailbreak with its features like syncing with iPhone, Drag and Drop feature to install iPA files and capability of installing Jailbreak tools on iPhones.
Features via 1.6.1
Clear cache button removes
temporary files and deleted app backups to free up the disk space.
Restrictions on 3 app only installation
is disabled with MacDirtyCow exploit
Crashes have been fixed on viewing iOS 12 sources.
Fixes via 1.6 version
AltStore has added many features and new improvements via 1.6 version
Lock Screen Widget only for iOS 16
iOS Version Compatibility – Supports app updates with minimum or maximum OS requirements
Revamped Error Handling
New features in 1.5 version
You can install AltStore for multiple iOS devices using the same Apple ID
AltPlugin can be updated separately without the help of Alt Server
Enables Just in Time compilation for sideloaded apps with the menu option "Enable JIT"